It's all about who you know.

We have three great opportunities each month to network.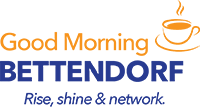 Good Morning Bettendorf provides businesses with the opportunity to promote their goods and services directly to each other. Share local business news and tips. Test business plans, products, and services. Promote special deals. All this takes place at the Pizza Ranch in Bettendorf on the last Wednesday of the month from 8:30 to 9:30 am. Enjoy complimentary breakfast pizza and coffee. Doors open at 8:20 am.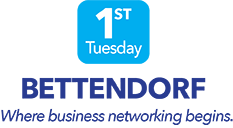 First Tuesday in Bettendorf programs are scheduled monthly at noon on the first Tuesday of each month at the Hilton Garden Inn located at the intersection of Interstate 74 and Middle Road. This event is open to business representatives and interested individuals in the greater Bettendorf area. Meet business and governmental leaders. Introduce yourself to the business community. Contributing members have the opportunity to be a featured business. Hear insightful speakers discuss current business issues. Reservations are not required. The lunch cost is $12, and you can pay at the door with cash or a credit card.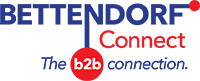 Bettendorf Connect Events offer an informal social setting on the third Thursday of each month at a contributing member's business site for business relationship building and business promotion. Unique food and beverage are provided. Events are scheduled from 5 pm until 7 pm. No admission charge.