September 27, 2023 (8:30 a.m. to 9:30 a.m.)
We invite you to join us at Pizza Ranch on the last Wednesday of every month for a complimentary breakfast pizza and coffee. This is a great opportunity for you to meet and network with other local business owners in the community. During the event, we encourage you to introduce yourself and your business to the group and bring your business cards and any promotional items that you would like to share. This is a fantastic way to get your business noticed and build relationships with other professionals in your area. We look forward to seeing you there!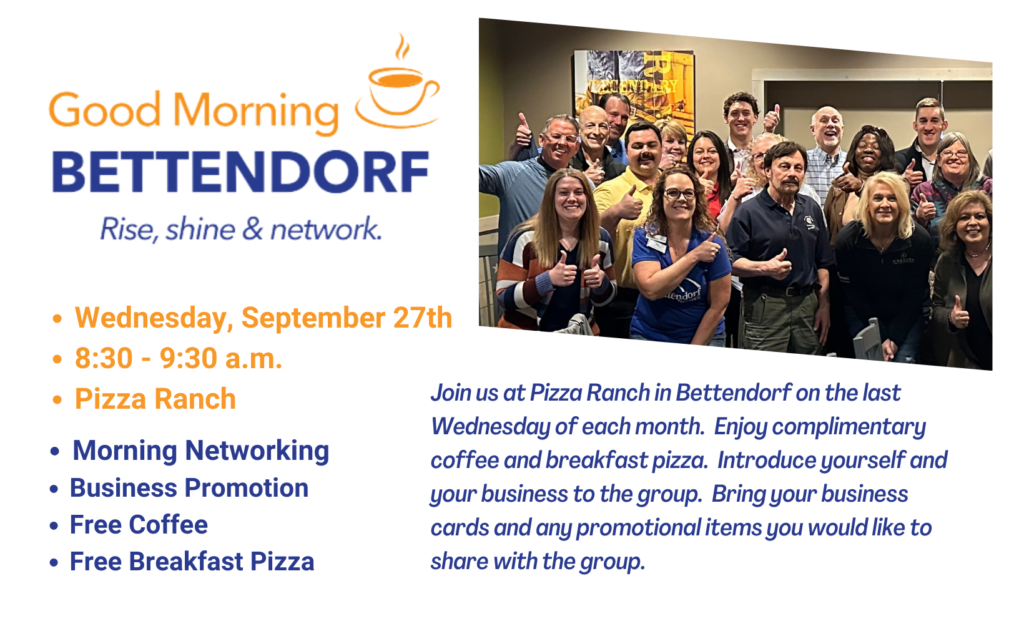 Our featured business for September Megan Brown-Saldana with Humility Homes and Services, Inc.
Pizza Ranch – 880 Lincoln Rd, Bettendorf, IA 52722